人民幣可靠麼?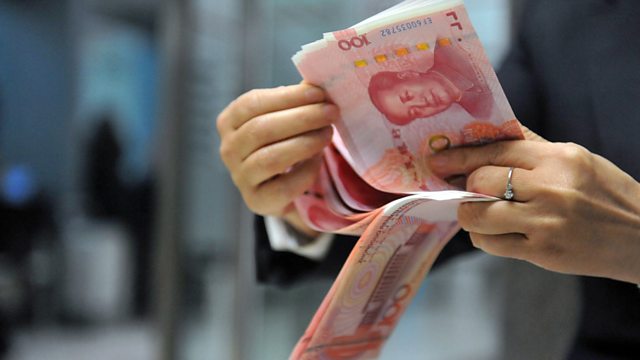 听写于:2016-12-20 11:55 用时:19:49 正确率:94% 错词:8个
提示:红色:错误单词,绿色:补上正确单词,黄色:纠正大小写与标点
Well , it's been another tough week on global stock market. It's markets - big falls again on Thursday, concerns of a over central bank policy in the US. , but also , as ever , the state of China's economy. One question is being asked: " how stable is China's currency nowadays? " For months, the challenges China's been facing had have been a talking point, growth down, stock markets sliding. But if there were to be a real crisis in the country, some reckon the first signs of it might be a run on the country's currency. When are they We're not there yet? , but it does seem as though , wealthier Chinese citizens are increasingly hedging their bets and shipping billions of dollars worth of yuan or renminbi abroad. , switching it into safer foreign investments. , this despite partial government restrictions on the exchange of foreign currency. The BBC's Danny Vincent stepped out of his office in Beijing to visit one area where the black market trade supposedly takes place.
I've come to the back streets surrounding Beijing Railway Station. , and I've tried to buy some fake invoices from one of the many street vendors waiting here for customers. Across the road from the station, there are there're crowds of travelers travellers returning to the capital after Chinese New Year. And there is there's a small army of sales people salespeople stopping them to offer their goods and services.
Words worth to be remembered:

talking point: 话题;论据;讨论的焦点 例: It's bound to be the main talking point during discussions between the prime minister and the president. 这必定会成为首相和总统会谈的主要议题。
hedge one's bets: 为防止损失两面下注,两面讨好 例句: 1861-1865: U.S. Civil War -- British hedge bets on both Union and Confederacy. 1861~1865 美国内战期间,英国佬对北部联邦和南部邦联两头下重注。
supposedly: adv. 据信地,可能地
partial: a.偏袒的 例: I might be accused of being partial. 我可能会被人指责是偏袒的。
譯文
从全球股票市场来看,这又是艰难的一周——周四的又一次大跌,对美国中央银行政策的担忧,当然还有中国的经济状况。有一个问题一直被提及,中国现行的货币有多稳定?几个月来,中国所面临的各种挑战已经成为了谈论的焦点,下降的增长率,下滑的股市。但假设中国真的发生一场危机,一些人认为最初的迹象可能是国家货币的挤兑。目前还没发展到那种地步,但似乎富有些的中国公民逐渐将资本在多方下注,将价值数十亿美元的人民币运往国外,并换成更保险的外国投资产品,即便中国政府在人民币外汇交易上有各种偏袒和限制。BBC记者丹尼·文森特走出北京的办公室,到人们比较熟知的黑市交易地点进行走访。 我来到了位于北京站周围的小路上,想要从其中一个商贩手中买一些假发票,这些商贩在街上招呼着顾客。在北京站对面的路上能看到大波的旅客在新年后返回首都,还有一小撮商贩会打断他们的步伐,兜售一些商品和服务。