川普閉關鎖國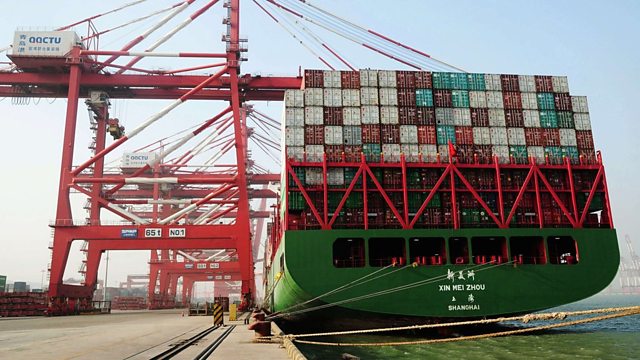 听写于:2016-12-5 11:56 用时:18:03 正确率:87% 错词:27个
提示:红色:错误单词,绿色:补上正确单词,黄色:纠正大小写与标点
The Trans-Pacific Partnership is dead, so says president elected President-elect Donald Trump. He is going to He's gonna kill it off, he says, on his very first day in the White House in January. So is this the first step towards what Trump watches watchers fear , it's is going to be a more protectionist America under his presidency? Wellmaybe, maybe. But yesterday on the BBC's Hard Talk programprogramme, Mohammed Mohamed El-Erian, the former CEO of PIMCO, now Chair president of President Obama's Global Development Council, says that this move alone will not make much of a difference.
Very little , why? , because the TPP is was never finalised. Plus , he is he's not talking about what really scared the do we escape markets beforehand. , which was I am going to gonna impose crush crushing tariffs on China and terriftsMexico. We haven't heard that. I am going to gonna dismantle NAFTA. NAFTA is in existence for decades now. We haven't heard that. He has made a point of not talking about them.
Well, whatever the reality and despite the imminent death of TPP. , trans-pacific trade generally still have has some way to run. China, for example, has begun a multi-billion-dollar investment program programme into the new Silk Road as it's known, a path of rail and road connection which is connections that's going to run through the Central Asia to help connect its factories with European and the Middle East Eastern markets. And Beijing, it seemsit , is still look into looking to US businesses for help to complete this project. , as Jane O' brien O'brien now reports.
Words worth to be remembered:

President-elect: n. 总统当选人;已当选而尚未就职的总统
watcher: n. 看守人,守望者,照顾者
PIMCO: abbr. 太平洋投资管理公司(Pacific Investment Management Company)
crushing: adj. 决定性的;压倒的;支离破碎的 v. crush的现在分词, 毁灭性的强调; 例:...since their crushing defeat in the local elections.…自从他们在地方选举中遭到毁灭性的挫败以来。
tariff:n. 关税表,关税;价目表;菜单;价格,费 v. 对...征收关税;定...的税率;按税率定...的价格
NAFTA: 【缩写】=North American Free Trade Agreement 北美自由贸易协议
imminent: adj. 即将发生的,逼近的
dismantle: v.逐步废除; 例:Public services of all kinds are being dismantled. 各种公共服务正被逐步废除。
譯文
根据总统当选人唐纳德·特朗普的说法,跨太平洋伙伴关系协定将被终结。他说,一旦一月份入主白宫,首要就是了结TPP。这是否预示着特朗普观察者一直以来担心的事情已经有了苗头,即美国在其统治下将更注重自我保护主义。可能是的。但在昨天BBC的Hard Talk节目中,PIMCO前CEO,现任美国总统奥巴马的全球发展委员会主席Mohamed El-Erian认为仅这个动作对整体格局只是杯水车薪。 原因很简单,TPP还没有完全敲定。并且他也没说事先逃离市场,增加对中国和墨西哥打击性关税。我们还没听说这点。我会逐步废除北美自由贸易协定,而这一协定已经运转数十年。我们也没听说。他显然在避免提及这些。 无论事实如何,即便TPP即将终止,跨太平洋贸易整体上仍能找到出路。以中国为例,该国投资数十亿美元启动了新的丝绸之路,通过中亚的公路和铁路将其工厂与欧洲和中东市场联结。北京方面似乎仍看好由美国帮忙完成该项目。珍·奥布莱恩带来相关报道。