控制野豬新方法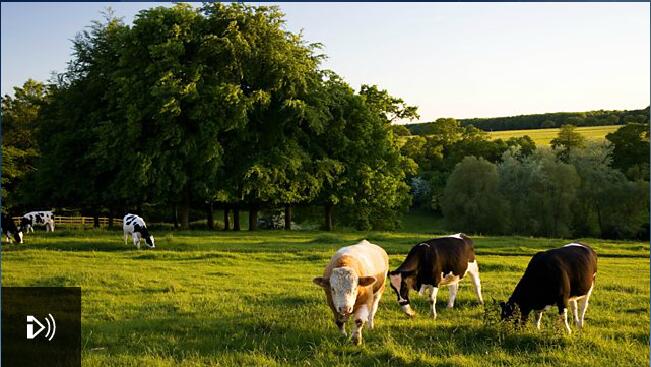 听写于:2016-12-2 12:37 用时:26:21 正确率:91% 错词:24个
提示:红色:错误单词,绿色:补上正确单词,黄色:纠正大小写与标点
I've always felt that there has to be some method of controlling the boar. I've got the ability here to inject boar from where when we were worm them and things like that , from about 6 six feet away. But then when I had, heard that there was a firm, who could actually dart the boar, I was interested. And they came along. And as a result of that, they darted on all eight of our boar. That was on the 1st first of April this year. It's been 100% successful. We have We've had new no young pig boars piglets born.
I mean, just looking at the boar, they do move very fast. In all reality, it would it be practical to dart them.
?
Oh yes, that's it's that easy to dart them. The guns that they use are very sophisticated with telescopic sights. When they fire, they haven't hardly even noticed notice it.
Well, to find out more about the dart. , I've come to meet Phil York , from Animal Welfare Solutions. He is specialized specialises in sedating and vaccinating semi semi-feral animals. Now , he is he's here with me, and he's got a dart in his hand. I have to say , it does look like he's it's got a pretty ferocious needle. And Phil, could you talk me through the dart?
This is the dart that we used use to deliver the vaccine. It's a specially imported dart from America. It's very very effective. The darting system that we use is accurate out to 60 yards. And you can see here it has a flight which stabilizes stabilises it. The drug is injected by the vet into the vest vessel of the dart, that . The drug actually comes out to of the end of the dart as it does in the a syringe. There is There's a wax bob barb here. , so when the dart goes into the animal, the body heat melts the wax.
Words worth to be remembered:

boar: n. 公猪,野猪;公猪肉
worm: n. 虫,蠕虫;螺纹;蜗杆;小人物 v. (使)蠕动;(使)缓慢前进;给…除虫
dart: n. 飞镖,标枪;猛冲,飞奔 v. 飞奔,猛冲;投射
piglet: n. 小猪
feral: adj. 野生的,凶猛的
vessel: n. 船;飞船,飞机;容器,器皿;血管
syringe: n. 注射器,洗涤器 vt. 注射,洗涤
barb: adj. 有倒钩刺的 n. 倒钩,倒刺
譯文
我一直觉得一定有什么方法可以控制野猪的数量增长。我们这里在除虫之类的时候可以从六尺以外进行注射。但是当我听说有一家公司可以远程射中野猪的时候,我很感兴趣。然后他们就过来了。结果,他们飞镖注射了我们全部的八只野猪。这是今年四月一号发生的事情,成功率100%,之后再没有小猪出生了。
可是看看这些野猪,它们移动速度那么快,射中它们真的实际吗?
是呢,就这么容易射中。他们用的枪很复杂,带有望远镜的。开枪的时候野猪几乎都不会注意到。
那么,为了了解更多关于远距离注射的情况,我去见了动物福利研究院的菲尔约克。他专门给半野生动物注射镇静剂和疫苗。现在,他就在我旁边,手里拿着注射飞镖。我不得不说这个注射飞镖的针头看上去非常可怕。菲尔,你能跟我讲讲这个飞镖吗?
这就是我们用来注射疫苗的飞镖。它是专门从美国进口的。它真的非常好用。我们使用的远程注射系统在60码以外也很精确。你可以看到这里有一个用来保持平衡的镖尾。药物是由兽医注入这个飞镖上的容器里的。药物会从飞镖的尾部流出,就像注射器那样。这儿有个蜡制的倒钩,当飞镖进入动物身体后,体温会使蜡融化。