意大利地震成因
Italy's devastating earthquake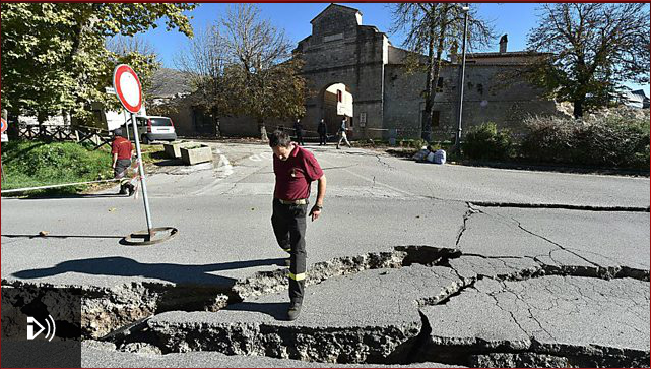 听写于:2016-11-18 13:15 用时:28:52 正确率:94% 错词:15个
提示:红色:错误单词,绿色:补上正确单词,黄色:纠正大小写与标点
I mean, it is that unfolding. It's very unfamiliar to me. But you think these are all connected somehow.
Well, first, earthquakes in Italy turn tend to occur more in groups or sequences than a lot of other places in the world. This is somewhat unique to Italy. It's not a striking difference, but it's a noticeable one. And it's probably because the faults there are relatively relative young. , less than a 1 million years old. Compare that to the San Andreas', which is over 10 million years old. So these are little kind of broken shards of faults that haven't really been organized organised by repeated earthquakes into a long continuous smooth fault. So, that means that if you jostle one, you turn tend to move the others around it. And no one fault is able to rupture for a very long distance and produce a very large earthquake. So we get these little groups or families of moderate size moderate-sized events.
But it's interesting that you mentioned L'Aquila , that was several years ago. , there was some pre-rumbling that happenhappened, I'm not sure what was going on afterward and afterwards, then in August you have once, that's a long separation. , and then a few weeks late later you've got another one and then another one. You know, the timing , as well as the distance between these events , seems curious to me. I am I'm not sure what to make of it.
Well, it's interesting. Take a typical earthquake, say a magnitude 6six. It's gonna going to produce aftershocks. Aftershocks have a unique property. : the longer you go by in time, the more spread out they are. But their magnitudes don't get smaller with time.
Words worth to be remembered:

unfolding: v. 展开;开展,发展显露;显露
fault: n. 故障;[地质] 断层;错误;缺点;毛病;(网球等)发球失误 vt. (通常用于疑问句或否定句)挑剔 vi. 弄错;产生断层
San Andrias: 圣安德列斯断层(英语:San Andreas Fault,又译圣安地列斯断层、圣安德烈亚斯断层、圣安德鲁斯断层),是北美洲一处频繁活动的断层。
shard: n. 瓷器的碎片;碎片;翅鞘;外壳
jostle: n. 推撞,拥挤 v. 推挤;争夺,竞争
rupture: n. 破裂;决裂;疝气 v. (使)破裂;发生气
L'Aquila (earthquake): 2009年拉奎拉地震 ; 意大利拉奎拉地震
rumbling: n. 隆隆声 v. rumble的现在分词;隆隆响
I'm not sure what to make of it:

(someone) didn't know what to make of (something)
This phrase means that a person didn't understand something or didn't know what it was.
In the example above, the speaker didn't know whether the guy was serious or joking, whether he really didn't care about her or whether he was trying to hide his true feelings.
Other feelings that you might have when you "don't know what to make of" something are:
You're not sure whether something is good or bad.
You can't decide what something is.
You don't know why a person said something the way that they said it.
譯文
这种展开方式我不太熟悉。但你觉得它们之间都是有某种联系的?
嗯,首先,相比于世界上许多其他地方来说,意大利的地震更趋向于多震源或连续发生。意大利在这点上多少有点特别。这个特点不是多么突出,却也是很明显的。这很可能是因为意大利的地质断层形成时间还不够长,还不到一百万年。把它跟圣安地列斯的断层一比,人家已经一千多万年了。所以这些都只是断层碎片,还没有受到地震的频繁推挤而变成那种大范围的连续光滑断层。那么这就意味着,如果动了一个断层,那它周围其他的断层也会跟着移动。而断层中的任何一个都不可能造成大范围地震,震感也不可能很强。所以才会有这些小的中级震群或震族。
但是你提到了几年前拉奎拉的那次地震很有意思,先是有一些震动——我不确定之后发生了什么——然后在八月份又发生了一次,这中间隔了很长一段时间,结果几周之后又发生了一次,然后又发生了一次。这几次地震之间的时间间隔和距离间隔都让我觉得很奇怪。我不知道该怎么理解这个问题。
嗯,确实有趣。就一次典型的地震来说,就说六级地震吧。它会产生余震。余震有一种独一无二的特性:过去的时间越长,波及的范围就越广。但是震级并不会随着时间而降低。