唯一生還
'Miracle Girl': Aircrash Sole Survivor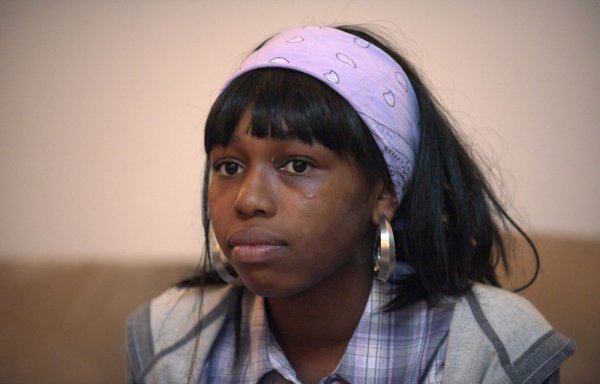 听写于:2016-11-15 11:9 用时:24:33 正确率:94% 错词:16个
提示:红色:错误单词,绿色:补上正确单词,黄色:纠正大小写与标点
We are We're starting with a remarkable survival story from the Indian Ocean. In June, 2009, a plane traveling travelling from Yemen to the Comoro Islands plunged into the water just a few miles from its destinationa reported crashed from . A report into the crash suggested that human error may have been one factor. 152 people on board were killed. Only one people person survived, : a 13-year-old French girl called Bahia Bakari. The media adopted dubbed her , " the Miracle Girl" . Seven years on, she's been telling me what happened.
I was just on holidays with my mommum. We were going to a wedding in my mother's family . and I was a bit anxious because it was a long time that I didn't take a flight. And on the morning of the trip , my uncle and my cousin took us to the airport.
Do you remember what the plane itself was like ? because there were reports that it wasn't in the greatest condition.
Yes, . That day we took 2 two planes . - the first plane to go to Sana'a in Yemen, and then from Yemen to the Comoros. And yesindeed, indeed the conditions of the plane were not very good. There was a fly in the plane. There was a really bad smell, like a toilet smell. But apart from that the whole flight was normal until the accident.
What do you remember of the situation as the plane came into land?
So the flight was going normally until quite a long way into the flight. , so everyone was sleeping, and suddenly they announced we are we're gonna land , and everyone had to put their belts on. That But everyone was sleeping, . So people were quite quiet and I was worried. So I looked at people, thinking: why is not everyone more worried and, or shouting? And suddenly we went through a lot of turbulence . and then it's a complete black hole. I don't remember anything, just waking up basically in the water.
Words worth to be remembered:

plunge into: 投入;跳入;突然或仓促地开始某事。例句: He plunged into the cold water.他跳入冰冷的水中。
dub[dʌb]: vt.(以剑触肩)封…为爵士;授予称号;起绰号。 例句: Today's session has been widely dubbed as a "make or break" meeting. 今天的会议被大众称为"不成则散"的会议。
譯文
我们今天要讲的是发生在印度洋上的精彩逃生故事。2009年6月,一架由也门驶向科摩罗群岛的飞机在距目的地几英里处不幸坠入大海。坠机报告显示事故发生的原因之一是人为失误。这起空难造成152名乘客丧生,只有13岁的法国女孩巴希亚·巴卡里幸存下来,媒体都称她为"奇迹少女"。7年过去了,她告诉我事故发生的情况。
当时我和妈妈一起去度假。我们去参加妈妈亲戚这边的一个婚礼。我有点担心,因为我很久没坐过飞机了。出发那天早上,我的叔叔和表兄开车送我们去了机场。
你还记得当时飞机怎么样吗?因为有报告表明它当时状态不是太好。
是的。那天我们乘坐了两架飞机——先是开往也门的萨那,然后再从也门飞往科摩罗。是的,当时飞机的状态不是非常好。飞机里有只苍蝇,还有非常难闻的、像厕所里的味道。但是除此以外,直到事故发生,整个飞行过程都是正常的。
那你还记得飞机降落时的情况吗?
飞机正常飞行了很长的一段时间,大家都睡着了。突然他们通知我们要降落,让所有人都系好安全带。但是大家都在睡觉,人们都非常安静,我很担心。我看着大家,心想:为什么你们都不怎么害怕或者尖叫呢?突然我感觉到飞机穿过大量气流,接着就如同掉进黑洞一般。我不省人事,醒来时发现自己身在水中。