蛻變
听写于:2017-1-3 11:52 用时:16:56 正确率:94% 错词:12个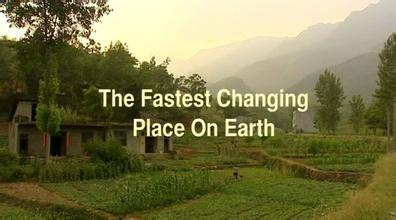 提示:红色:错误单词,绿色:补上正确单词,黄色:纠正大小写与标点
The rate of Chinese urbanization urbanisation over the last few decades has been astonishing. In 1990, a quarter of China's population lived in urban areas. By last year, over half lived in cities . and the rate isn't slowing. The governments government's building cities across the country, hoping to turn farmers into workers and consumers to drive economic growth. Ten years ago, our China editor Carrie Gracie began visiting a rural community , a thousand 1,000 miles southwest of Beijing. She'd She's seen White Horse Village undergo an extraordinary transformation into neon-lit Wuxi New Town. , and that means " extra goodies for some" .
The tiny 9-year-old nine-year-old and I have been staring at stuff stuffed toys and superheroes for a very long time.
" Peipei, " I saidsay, " you've got 300 yuan, . You can get whatever you want. Now , what is it that you want? "
He just keeps smiling up at me helplessly, popping hopping from one spiral sparrow leg to the other. It's already been a long day. We've , which started at 5 a. m. , when the BBC's White Horse Village crew stumbled from our hotel beds and struggled straggled across the new city's city square to get ready for a live interview into the News Night Newsnight programme. We are We're not the earliest people on the square , though, . The pavement on the main road is thickening with farmers from the surrounding hill villages, laying out their vegetables for keen inspection by the city people who were themselves farmers only five minutes ago. In the old days, and the old days here are only 10 ten years old, there was only farming in this valley.
Words worth to be remembered:

hop:vt. 搭乘 v. 单足跳跃〔跳行〕 vi. 双足或齐足跳行 n. 蹦跳,跳跃;跳舞;一次飞行的距离
sparrow:n. 麻雀
straggle:vi. 迷路;落伍,掉队;四散,蔓延 n. 散乱
譯文
中国的城市化在过去几十年发展速度惊人。1990年,1/4的中国人居住在城市。去年,中国已经有超过一半的人是城市居民,而且其增长速度还没有放缓的趋势。为响应政策号召,中国各地纷纷建起城市,此举的目的是促使农民转为工人和消费者,以推动经济的增长。十年前,我们的中国事务主编嘉莉·格雷西走访了位于北京西南1000英里处的一个农村。她目睹白马村经历了非同寻常的转变,现在它已经是一座霓虹灯闪烁的巫溪新城,而这对一些人来说意味着"尽善尽美"。
我和九岁的小佩佩一块盯着毛绒做的玩具和超级英雄,盯了很长的时间。
"佩佩,"我说,"你有300元,可以买任何想要的东西。现在你想要什么?"
他只是无奈地看着我笑,两条小腿交替跳跃着。今天是漫长的一天,早上五点BBC的白马村摄制组就出发,匆忙来到新城市广场,为新闻之夜的现场采访做准备。然而我们并不是最早出现在广场上的人 。来自周围山村的农民早就在主要道路的路面上铺好了他们种的蔬菜,等待着城里人的细心检验,而这些城里人自己不久前也是农民。仅仅十年前,这个山谷唯一仰赖的只有农业。