1型糖尿病患者减肥要小心
听写于:2016-12-30 16:37 用时:21:04 正确率:95% 错词:13个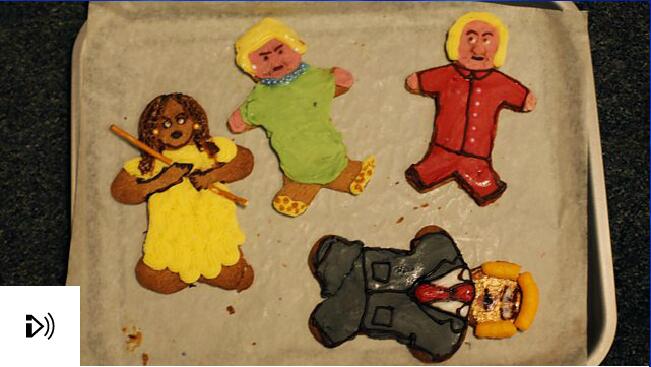 提示:红色:错误单词,绿色:补上正确单词,黄色:纠正大小写与标点
Really briefly, Khalida, what is Diabulimia?
A Diabulimia is an umbrella term , where people with Type 1 Diabetes deliberately reduce or admit omit the insulin that they need to be taking relative to the sugars, the blood sugars that they have and to the carbohydrates that they are eating with the aim of keeping their weight down or losing weight.
When did you first become aware of it?
Well, I've been working as a psychiatrist with people with diabetes for nearly 15 years at Kings College Hospital. , and I've been seeing it ever since then.
So it's not new, people have always done it?
I think it's, I think that's right . That's that there's probably been an element of manipulating the insulin in people who have with Type 1 Diabetes ever since it's probably been invented. And I think what's happening is that we are now getting increasing awareness of it.
Well, we'll talk about Emma's experiments own experience in a moment. , but Libby, from your point of view as an organization. organisation, just tell us a little bit about the impact of insulin on the body, . What does it do?
Insulin regulates your blood glucose levels, . Glucose is another word for sugar. So people who don't have Type 1 Diabetes, their pancreas produces the right amount of insulin for the food they eat. For The people who do have Type 1 Diabetes, their bodies aren't making that insulin. , so they have to inject the right amount. So , and they have to work out , exactly how much insulin they need to take for the food that they are eating.
Now, different people will react to insulin in different ways, will they?
Different people have different doses of insulin and take it at different times.
Words worth to be remembered:

omit:v. 遗漏;疏忽;省略;删除
umbrella term: 涵盖性术语 eg: In prior presentations, this has sometimes been referred to under the umbrella term of 'Semantic Web'. 在先前的介绍中,它有时会在"语义网"这个术语中被提及。
deliberately:adv.故意地
Diabulimia:n. (糖尿病患者的)不规律饮食 英英解释: An eating disorder in which a diabetic person attempts to lose weight by regularly omitting insulin injections.
譯文
简单点说,卡莉达,Diabulimia是什么?
Diabulimia是一个涵盖性术语,1型糖尿病患者需要注射与他们的血糖和他们所吃的碳水化合物成一定比例的胰岛素,而为了控制或者减少体重,他们会故意减少胰岛素的注入,或者根本不注射胰岛素。
你第一次注意到这个问题是在什么时候?
嗯,我在国王学院附属医院当精神病医生,我的病人中就有15年糖尿病史的患者,自从那时我就不断看到这种现象。
所以这不是新鲜事,糖尿病患者一直都这么做吗?
可能自从胰岛素被发明出来的时候,就有一个因子在操纵着1型糖尿病患者体内的胰岛素,我觉得这种说法是正确的。我认为我们对它越来越了解了。
那么,过会儿我们将讨论艾玛的亲身经历,但是莉比,作为一个组织,从你的角度,你能给我们稍微讲讲胰岛素对人体的作用吗。它是怎么作用的?
胰岛素调节人体血糖含量。葡萄糖是糖的另一种说法。没有患上1型糖尿病的人们,他们的胰腺会产生与他们所吃食物相当的胰岛素。而1型糖尿病患者,他们的身体不会产生胰岛素,所以他们需要注射等剂量的胰岛素,他们需要正确计算出与他们所吃食物相当的胰岛素剂量。
现在,不同人对胰岛素有不同反应,是吗?
不同人对胰岛素剂量的需求不同,注射次数也不同。